Iconbrickell Spa at W Miami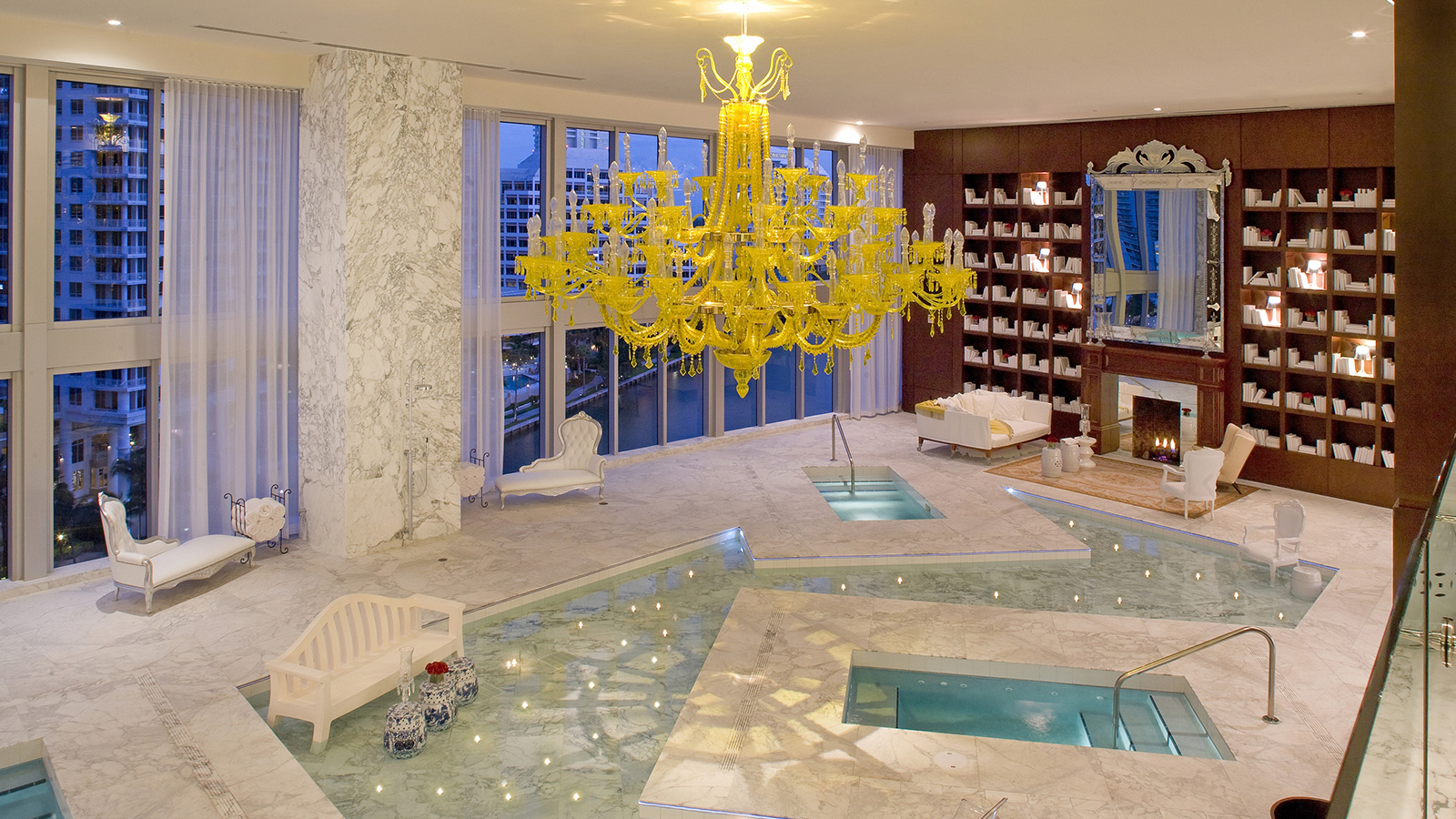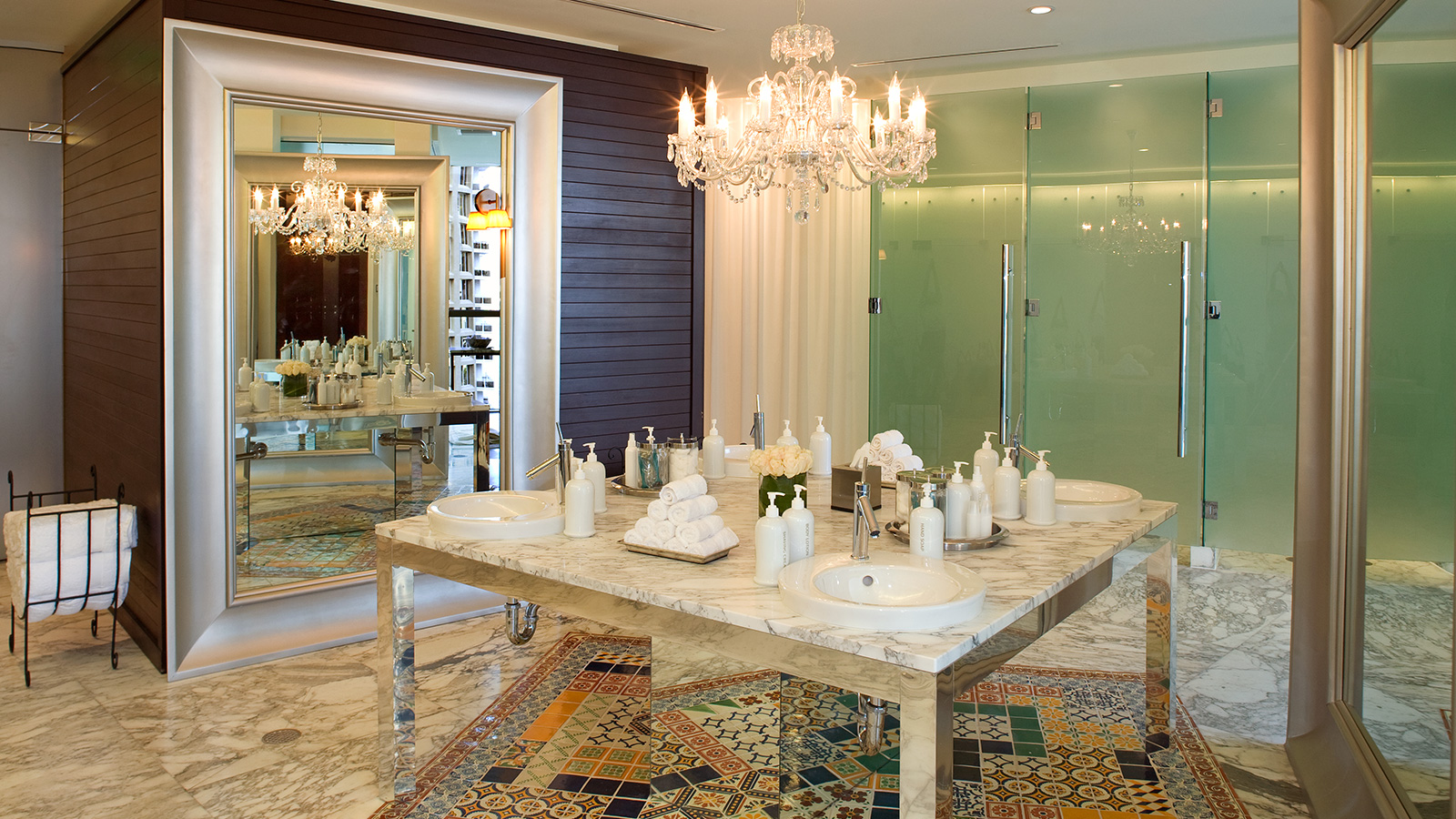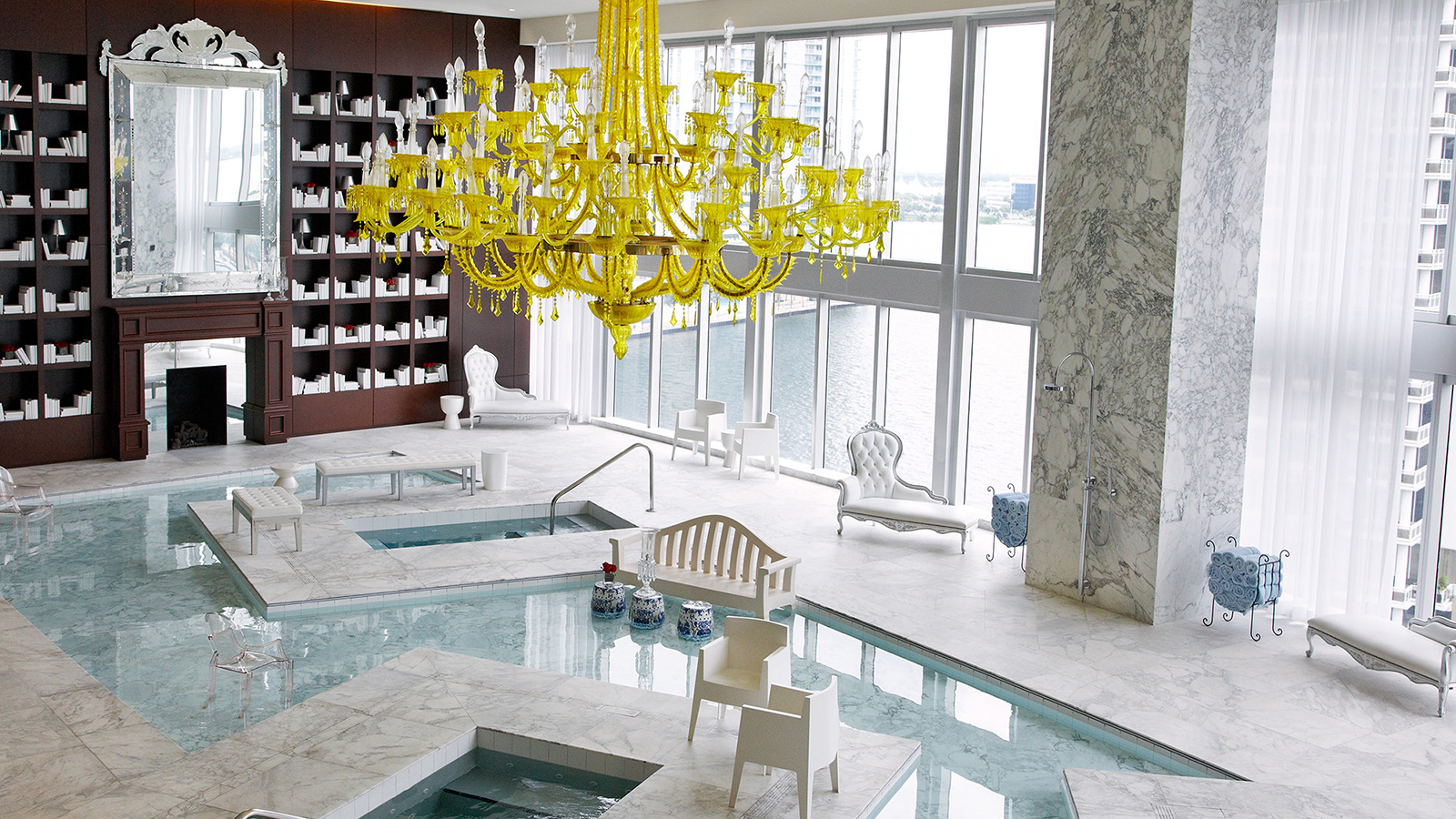 Retreat, detoxify and energize at Iconbrickell's Philippe Starck-designed SPA – 28,000 square feet of relaxation and wellness, overlooking Key Biscayne. Recharge with a massage or beauty treatment, hang out in our expansive water lounge, fill up at the refreshment bar or revive your senses in the plunge pool. Break a sweat in our 2,500 square-foot, state-of-the-art fitness center featuring Technogym equipment, a full range of exercise classes and a spinning studio – and then reward yourself with visit to the redwood sauna or the eucalyptus steam room.

Book a package for yourself or someone special, or spoil your friends with a spa day. Stay a while, and let us help you find your center here at the W Miami.

For a special event inquiries and reservations, please contact us directly.

Hours of Operation
Daily 6am to 10pm

Spa Service Hours
Daily 10am to 8pm

Phone: 305-709-0571
Does the spa have media and party room rentals?
The Media and Party Room are available for rental during the designated hours of operation. Additional fees may be applicable for use of rooms beyond the stated hours of operation. For pricing and availability, please contact the spa at 305-709-0571.

Where do you park when visiting The Spa?
W Miami offers valet parking. The fee is $11 for the entire day when visting the spa. Please present your ticket to the Spa Receptionist upon your check in process for the validation sticker.

Do I need to make a reservation for the spa?
While we will make every effort to accommodate same day appointments, we encourage guests to schedule appointments in advance to ensure that their treatment and technician preferences are available. A credit card is required to secure your spa treatment or personal training sessions.

What is the spa's cancellation policy?
We do require 24 hour's notice when you are unable to keep your scheduled appointment. Failure to maintain the cancellation policy will result in a full charge for the treatments. A credit card number is required at the time you book your treatments. Please note that cash is not accepted and a credit card must be provided at the conclusion of your services.

When should I arrive for my treatment?
As the spa has extensive amenities we recommend that you arrive at least 45 minutes prior to your treatments to enjoy the facility. As a courtesy to all of our guests, we will not be able to extend the treatment times for late guests. If you are late for your treatments your services will end at the originally scheduled time and at the original price of the treatment.

Is gratuity included on my bill?
For your convenience, an 20% service charge will be included on your service bill. Additional gratuities may be offered at your discretion. Prices and services are subject to change.

May I use my cell phone in the spa?
This is your time and you should delight in the experience to the fullest. To maintain the integrity of the spa environment and the privacy of our guests, cell phones are not allowed in the spa or fitness areas.

Who should I alert about a medical condition?
We are concerned for your personal welfare. At the time of booking an appointment, please alert us to any medical conditions or product sensitivities that will allow us to better serve you in the spa and fitness center. If at any time during your services you experience discomfort, please alert your therapist immediately.

Pregnancy massages are not performed during the first trimester of pregnancy. Please inform your Reservation Agent at the time of booking if you are pregnant. Many other services are available for your pleasure and relaxation.

What should I do with my valuables?
Please do not bring any valuables to the spa. Safes are provided in guest rooms for your security.

How should I prepare for my treatment?
You will be asked to fill out a medical questionnaire prior to your treatment so that we can best tailor our treatments to your needs. To receive the full benefits of the treatments, we ask that our guests shower before their treatments.

Is there an age restriction on any of the treatments?
To maintain the integrity of the spa environment, children under the age of 16 are not allowed in the spa and fitness areas. To receive a treatment, children between the ages of 16 and 17 must have a legal guardian present in the room. Children under the age of 18 must have a legal guardian present to use the Fitness Center.

Is there a fee for lost spa robes or sandals?
There will be a $25.00 fee assessed for lost or unreturned items.