Whisper Cocktail Lounge
Be prepared to feel on top of the world – literally. Located on the 50th floor of the hotel, Miami's sexiest lounge rules the city skyline with boundary-pushing design, punctuated by a private pool and incredible views of Biscayne Bay. Dance, drink, and mix it up – and then do it all again the next night.

Whisper's stunning interiors are layered with grained marbles and woods, Japanese woodblock-inspired prints and plants, with salt air and fresh floral blossoms scenting the sky-high atmosphere. From nearly every angle, the boundless view of Biscayne Bay below underlines Whispers's unparalleled perspective atop W Miami.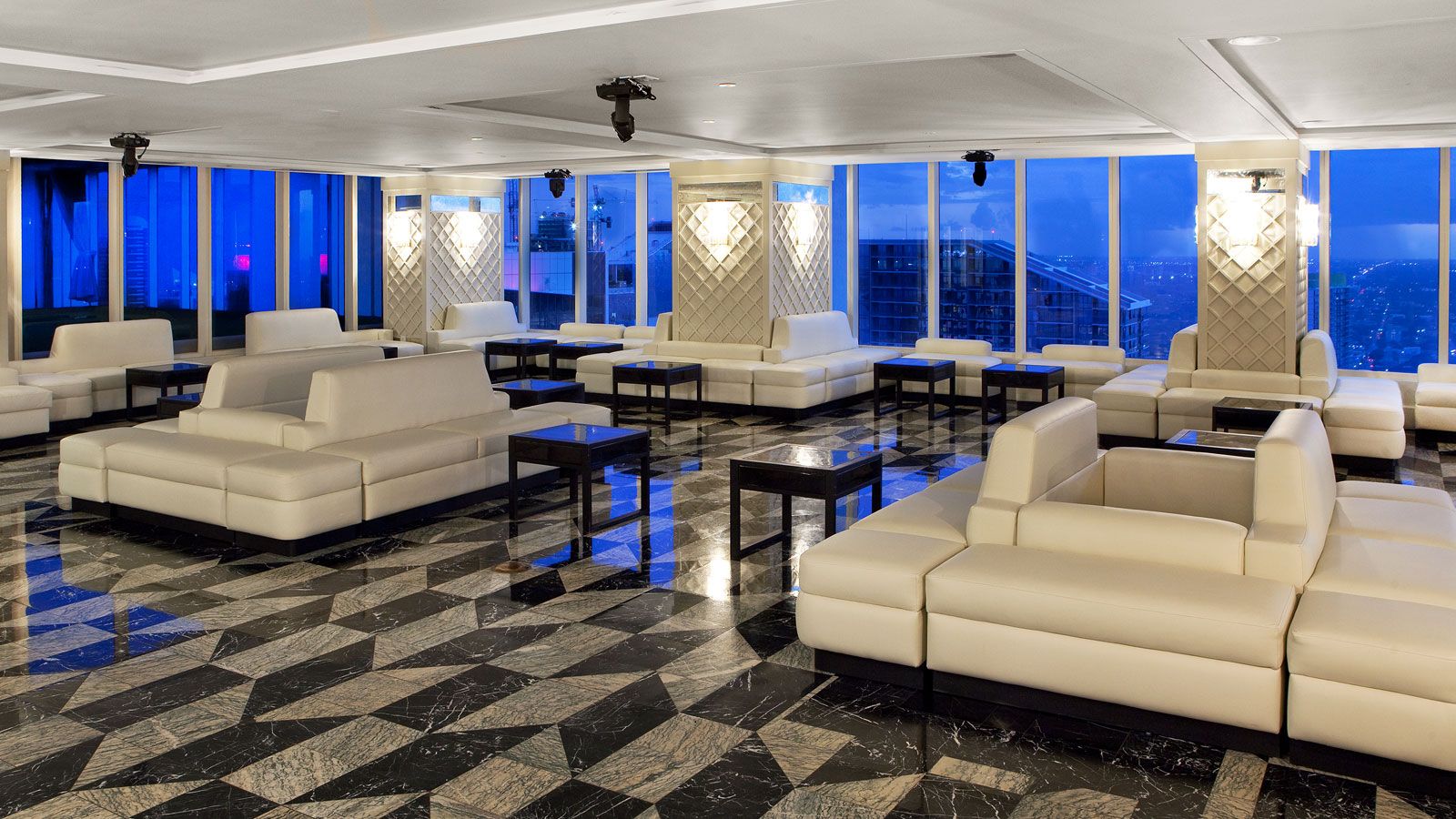 VIP Reservations
VIP Reservations include: complimentary admission, ice, juice & mixers (prices do not include tax and gratuity.) Private VIP tables and bottle service can accommodate parties of all sizes. Please contact us for availability and pricing.

Please call (305) 503-4417
Hours
Friday: 10pm – 5am
Saturday: 10pm – 5am

305-747-3517